Dynamite Deluxe 1.1
Posted on 2005/09/16 03:42
Thanks to everyone who played my game and made comments! I really enjoyed this contest. I like to polish my games up after these contests, so here's my "if only I had longer" deluxe edition of Dynamite. Some of the changes are from the comments I received.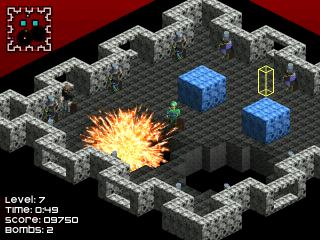 The Deluxe Edition includes the following improvements:
improved graphics and engine
2 new gigantic levels
per-level high scores
numerous interface improvements
minor bug fixes
see CHANGES.txt for full details
I hope you enjoy it! I've really enjoyed getting to play everyone's games!
p.s. if your game is pygame based, please add it to www.pygame.org!!
Add comment